2020.08.20 Thursday
09:13
新型カーディーカットNo.746912
ショップうrl:
2020年9月より新シェイプに変わります。
(覗き窓が開けられました)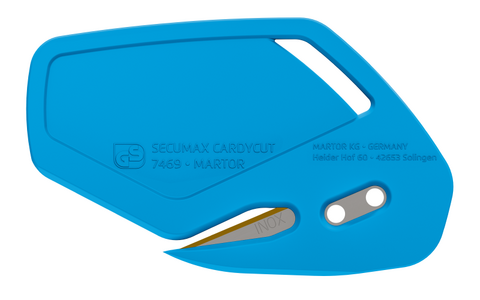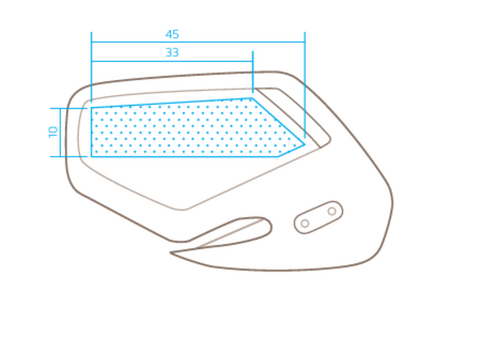 製品番号 number
00746912
---
Packaging unit
10 in box or 100 in box
---
Measurements (L x W x H)
71.3 x 2 x 43 mm
---
Weight product
6 g
---
カット深さ
2.25 mm
---
Basic material
Plastic
---
GS安全認証
SAFETY FOR ALL AND FOR EVERYTHING
The injected and concealed blade does not come close, either to you or to your goods. In other words, you only cut what you really want to cut.
FAST AND FLEXIBLE
The SECUMAX CARDYCUT's extra smooth surface means it moves easily along gaps – even for curved cutting. Because the blade is located in a forward position, cutting begins instantly.
ADDITIONAL BAR
SECUMAX CARDYCUT copes extremely well with tough tasks. That's because handle and nose are connected by an additional bar giving the knife greater stability, e.g. when cutting curves.
NO RUST
Your cutting tool is fitted with a stainless steel quality blade. The TiN coating ensures that you can cut easily and more effectively for longer with your SECUMAX CARDYCUT.
IDEALLY PLACED
You won't misplace the SECUMAX CARDYCUT so easily. The safety knife is equipped with an eyelet so it can be kept in an easy to find place.